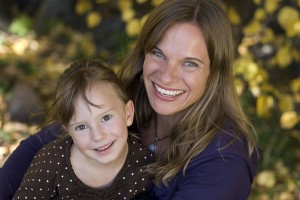 For over 20-years I yearned to experience authenticity, contentment, and truth. I wanted to feel a "passionate aliveness". My search brought some wrong turns and dead ends. With determination and a little luck, I finally found the tools I was looking for my whole life. I stood in my vulnerability and uncovered the darkness, revealed the light and stopped running. I gave up the search and instead turned to my wholeness.
I didn't know I was searching for a passionate aliveness. I only knew I was lonely and lost and that something was drawing me deeper beneath the surface of my life."
My mission is to cultivate within myself and those around me a true awareness that moves past conditioning. My experience has taught me that brave action shines a light in the darkness and self-love lets that light heal the wounds we all have.
Some of my experience and certifications include:
Certified Masters Work Practitioner (Apprentice to Robert Augustus Masters)
Certified in Mindfulness Based Hypnotherapy
Certified Transformational Breath Facilitator
Certified Reiki Practitioner
Registered Yoga Teacher
There is a hunger in people to touch those depths; to know that our hearts are truly capable of love. It is a yearning to be all that we can be.  A longing for what is real." –Anne Hillman
What brought me HERE?
For most of my life I struggled a great deal with toxic shame and self-loathing. I used over-confidence and spirituality to combat my internal experience and distract myself from what was really happening for me! From the outside I looked like I had life figured out, but nothing felt like it fit! I was suppressing all my "negative" emotions and my true desires. I had a hard time saying "no", for fear I wouldn't be loved, making any "yes" I did have, anemic and lifeless. I wasn't living "my life" and I was resentful! I'd suppress it all and then find myself reacting and lashing out. Then I'd be met with toxic shame for how I had behaved, so I'd suppress some more and continue on that horrible downward spiral.  Sound familiar?
Asil's astute guidance helped me navigate the unknown waters of my deeper self. Thanks you Asil!
The birth of my daughter shook me to my core.  I realized how alone and numb I was and could see how I was reacting to my life, instead of responding. Then I was introduced to breathwork; some of my numbness dissolved, long suppressed emotions surfaced and I had an earth shattering realization. Most of my seemingly "wise" life choices were all made from a "wounded place". That realization was the motivation I needed to get real about who I am, what I truly want and how I really feel.  I was granted the opportunity to be an apprentice to a very gifted psychotherapist, Robert Augustus Master, and started the journey into my shadow realm, into my emotional landscape and start to heal and learn the tools I needed to finally really accept myself.  For the first time, I felt safe enough to stop running, I no longer had to look externally for fulfillment, happiness, and approval.
I no longer strive to arrive at a destination, instead I strive for "en-realment", which requires me to continue to look within for my truth and face my shadows every day. As a result I feel a whole lot more authentic, content and free!
I look forward to the journey with you!